Is it another "Year of the Woman"?  The reality is that women increasingly have power over the family finances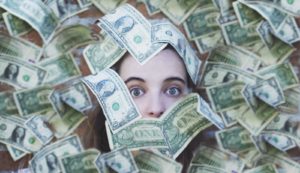 juliapuig-Getty Images
In 1950 about one in three women participated in the paid labor force. Today, among married-couple families with children, 61.1 percent have both parents employed. Divorce rates have also had an impact on working women. The divorce rate has increased from 26% in 1950 to over 50% today. In the new millennium, there are more one-parent families, single women and widows than ever before.
As women have become more involved in the paid labor force, women are also more involved in the family finances. Today, for example:
Women account for 85% of all consumer purchases including everything from autos to health care:
| | |
| --- | --- |
| 91% New Homes | 66% PCs |
| 92% Vacations | 80% Healthcare |
| 65% New Cars | 89% Bank Accounts |
| 93% Food | 93 % OTC Pharmaceutical |
Women own 40% of privately-held businesses in the US. 70% of new businesses are started by women.  Women represent the majority of the online market:
| | |
| --- | --- |
| 22% shop online at least once a day | 92% pass along information about deals or finds to others |
| 171: average number of contacts in their e-mail or mobile lists | 58% would toss a TV if they had to get rid of one digital device (only 11% would ditch their laptops) |
| 51% are moms | 76% want to be part of a special or select panel |
Source: She-conomy
Women have seen their role gradually change from homemaker to decision maker for all the major household purchases. Over the next decade, it is estimated that women over 50 will control $19 trillion of net worth and own more than 75% of the nation's financial wealth (Source: MassMutual Financial Group).
Women need to be proactive in planning for their future financial goals as they will most likely live longer than their male partners. Since women will be controlling so much of the nation's financial wealth in the 21st Century, women need to empower themselves and take their place among their financially fit peers as part of the Century of the Woman!
As a Daily Money Manager, I can help you prepare for the unexpected with a wide range of services to help you manage your day-to-day personal financial affairs. Click here if you would like to schedule a no-hassle 20 minute consultation.