What is a Daily Money Manager?
A Daily Money Manager (DMM) is a trusted, ethical professional who provides a wide range of personal business assistance to clients who want help managing their day-to-day financial affairs like paying bills, reconciling bank accounts or organizing and tracking their financial and medical insurance paperwork.
If you lack time or struggle with paying bills, preparing checks or bank deposits, or organizing your financial paperwork, you are not alone.  A Daily Money Manager can help you get organized so you can prepare for the unexpected.
Who do we help?
Daily Money Management services would be ideal for:
Older Adults and Retirees who want to get their paperwork in order;
Busy professionals or independent contractors who would like help with their personal bookkeeping;
Widows, Widowers and Divorcees facing a life transition;
Adult Children who want to help their aging parents organize their affairs and articulate their final wishes;
Estate Administrators and Executors with the process of administrating an estate.
How can we help?
When thinking about getting your paperwork and bills organized:
Do you feel anxious and overwhelmed by paperwork or need help sorting your mail and paying bills?
Do your loved ones know your plans and where to locate your documents and information if needed?
Do you need help filing health, disability or long-term care insurance claims?
Do you have an asset list of all your financial accounts, insurance and other benefits? Do each of these accounts have a designated beneficiary that is up to date?
Have you thought about the assets and possessions you will leave behind and who you would like to have them?
As part of the team of trusted advisers, Peace of Mind Solutions works in partnership with estate planning and elderlaw attorneys, financial advisers, CPAs, insurance and banking professionals as well as eldercare organizations.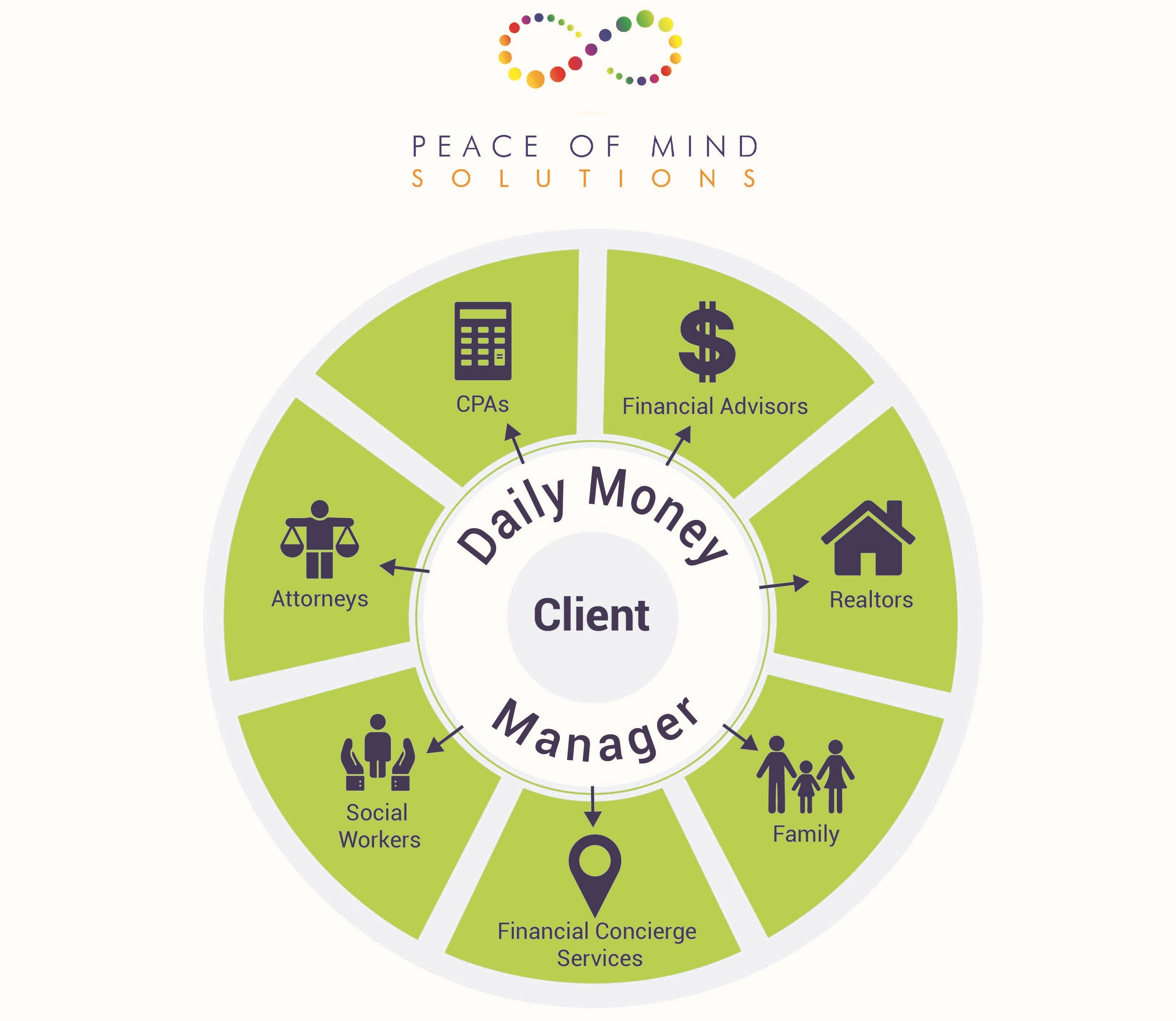 Managing the paperwork and estate of a loved one can become a daunting task if they are incapacitated or are no longer with us. By providing a roadmap with the Peace of Mind Planner and letting your loved ones know where this information is located, you can make things simpler and easier for them.  Not to mention that if all of this information is well organized for your beneficiaries, you could save your family and heirs money in future legal and accounting fees.
Who am I?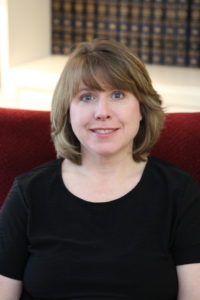 Mary Hughes is a Daily Money Manager and sole proprietor of Peace of Mind Solutions LLC.
She offers the following personalized and confidential services to her clients: estate document organization; financial record keeping, bill payment and account reconciliation, tax document organization, and insurance claim preparation and research.
She launched Peace of Mind Solutions because she wants to help other families simplify the organization of their estate.  While being her mother's healthcare advocate and primary caretaker, Mary organized all of mother's key documents in a readily accessible binder so whenever they went to see any of her mother's doctors or if her mother had to be admitted to the hospital, Mary had her handy binder which included the list of all her mother's current medications and Mary could take care of any bills "to keep the lights on".
Mary could focus on caring for her mother and her needs because she knew where everything was. The last few weeks of Mary's mother's life were quite a rollercoaster, especially when she transitioned to hospice care. After her mother passed away, handling her affairs was much easier to face because Mary knew exactly how to honor her mother's last wishes which gave her peace of mind.
Organization has always been one of Mary's strengths and she has always loved helping people.  Mary's early career in corporate marketing and market research gave her the experience to manage and operate a successful executive recruitment business focused on market research professionals with her husband over the past 10 years.  Based in Howard County, Mary graduated from the University of Delaware and is a member of the Coalition of Geriatric Services, the American Association of Daily Money Managers and serving as Treasurer for the Business Women's Network of Howard County.
Mary would be honored to offer you and your loved ones the same peace of mind she achieved with this personalized service tailored to your specific needs.  Prepare for the future and avoid the unexpected when you contact us today.